Q&A with Brett: Behind Catherine Zeta-Jones' Glam at the 2023 BAFTAS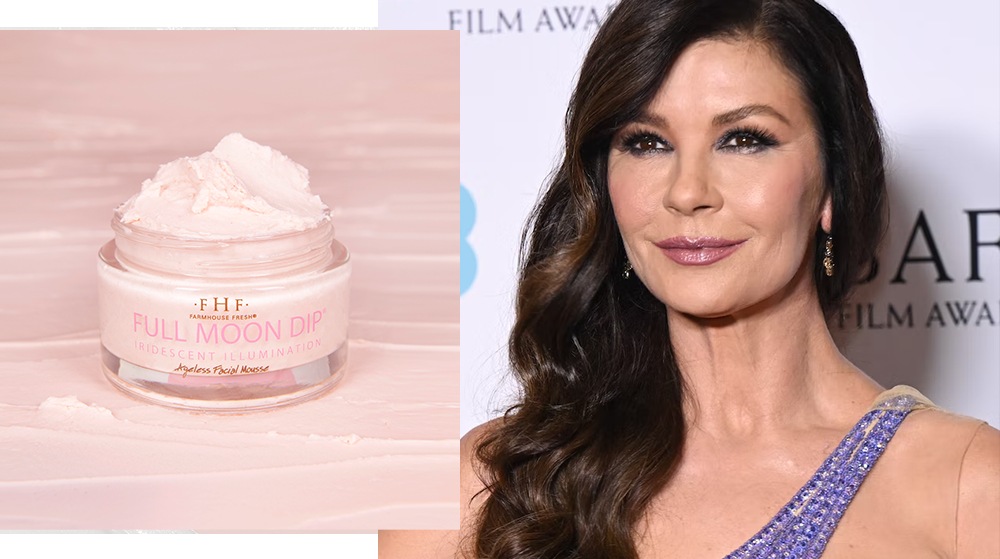 As we scroll through red carpet looks and celebrity glamor shots, we can't help but wonder what goes into creating those stunning looks.
In the case of Catherine Zeta-Jones' goldenrod to periwinkle ombre look at this year's British Academy Film Awards, the process was one of collaboration and creativity between CZJ and our celeb glambassador, Brett Freedman.
In this Q&A, Brett shares his tips and tricks for recreating this ultra-glam look, from the inspiration behind it to the hero products used.
Q: What was the inspiration behind this look?
A: Since the dress had a goldenrod to periwinkle ombre, I played with a few glam ideas to pitch to CZJ. The first was to bring the color palette from the dress into her makeup. Cool toned eyes and golden lips. Second was to go very '90s / NARS-y with an all neutrals/nude palette. This lets the dress be the color focus. My third idea was to go cool all over. A gray smokey eye with silver highlights and a sheer lavender lip. Catherine is an eye party. Not playing up the eyes would totally be a missed opportunity!
Q: Was the planning process collaborative?
A: Always a collab. CZJ has a keen eye for what works on her and what doesn't. She's definitive and direct. She listens to my glam ideas. I know what 'clicks' with her…the tell is her eyes soften, the corners of her mouth curl up a touch. "Yessss."
Q: What are some of the hero products used?
A:
Three Milk Moisturizer
: This is a great skin prep that works well under makeup. It holds in moisture -but isn't overly full bodied. My kit mainstay!
Lustre Drench® Instant Glow Dry Oil
: On the red carpet, you want the perfect amount of color, smoothness, and glisten.
Full Moon Dip® Illumination Facial Mousse
: This light as air and lit from within quality…it's a great way to get the oh-so-wanted "glass skin" finish.
Q: What's your favorite aspect of working with Catherine?
A: She's organically interested (and has fun!) with the fashion-y side of being an actress. The photo shoots, award shows, and red carpets. She gives it space. My feeling is that the attention to detail she has on set is applied to promoting her projects. CZJ is always such a pro…and it doesn't hurt that she looks F'n amazing!
Q: Any tips for nailing the look at home?
A: Body: Showing a lot of skin takes a little pre-game prep.
Skin: Do a good cell turnover treatment a few weeks before an event – then stop four days before. Let the skin chill out and plump up. Drink lots of water and don't skimp on eye cream.
Makeup: Try a "spotlight highlight" not just on the center of the top eyelid but also on the center of the bottom eyelid. Use a nice mid-tone matte shadow in the crease, sides of top and bottom lid. Then take a shimmery shadow (I like a liquid or cream) in the center of both top and bottom lid. Offset with dark pencil on the waterline and winged out slightly on outer corners. Oh, and oodles of mascara!
---