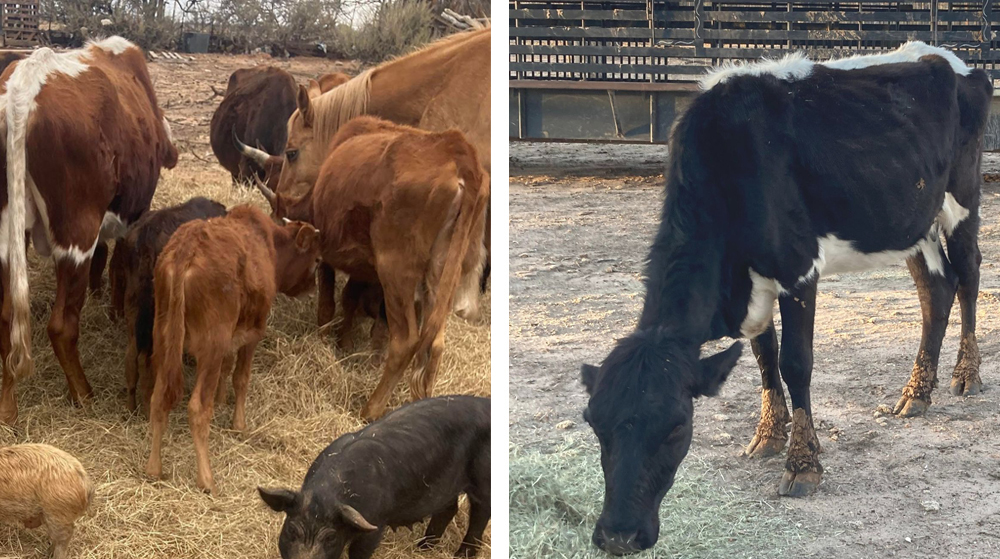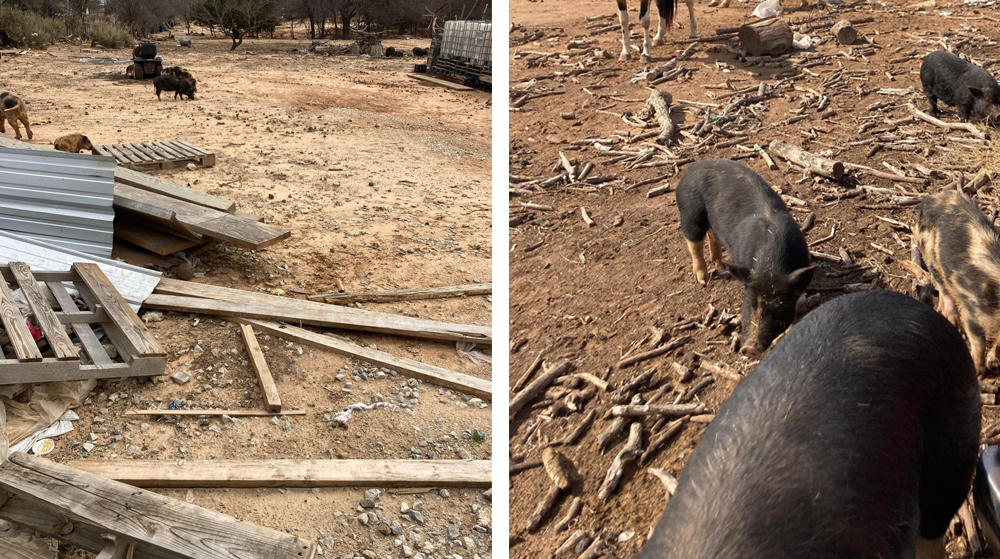 Emergency Intervention
Last week, a large group of starving horses, donkeys, cows, pigs and goats were taken from a property in Wise County, Texas where the owner had fallen sick & stopped caring for them. Miss Jo's Rescue Ranch took in all the animals – and through our Hey Girl, Hay! Email Campaign, 20% of your purchases made online were donated straight to emergency medical care and food for them all.
This massive cruelty case is not new to Miss Jo's. Their nonprofit is known for taking animals abandoned in some of the most deplorable conditions. When their team jumps in, there are typically high emergency expenses, and your purchases are helping heal these animals every day.
"This owner fell sick, and we've been delivering food and administering parasite medicines for 10 days. Today, they agreed to surrender the animals. They will be brought back to health, and we will work to locate private homes where they can once again thrive."

- Johanna Dunn Wilson, Founder
About the Rescue Group
Saving, healing and rehoming is what we love most about Miss Jo's Rescue Ranch in Decatur, Texas. Because every animal's life is precious. She has worked closely with sheriff's departments in many counties to be sure that suffering animals find new homes. Unfortunately many families fall on hard times, and her group's goal is never to shame those who need the help – but to intervene as quickly as possible and save the animals.
You Can Help Any Day and We'll Reward You
If you contribute $10 or more to Miss Jo's Rescue Ranch, snap a screenshot and shoot us an email. We'll send you a free hand cream of your choice!
Other Ways to Contribute
Be on the lookout for "Hey Girl, HAY!" emails every month. Make your FHF purchase that day. 20% of sales will be immediately donated to one of our favorite local rescue groups.
---