"Hey Girl, HAY!" March 2021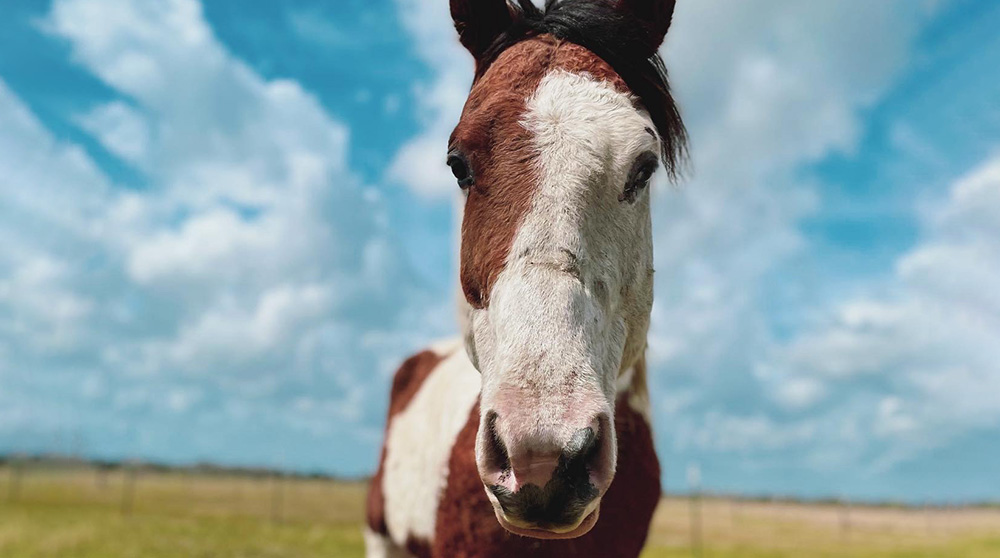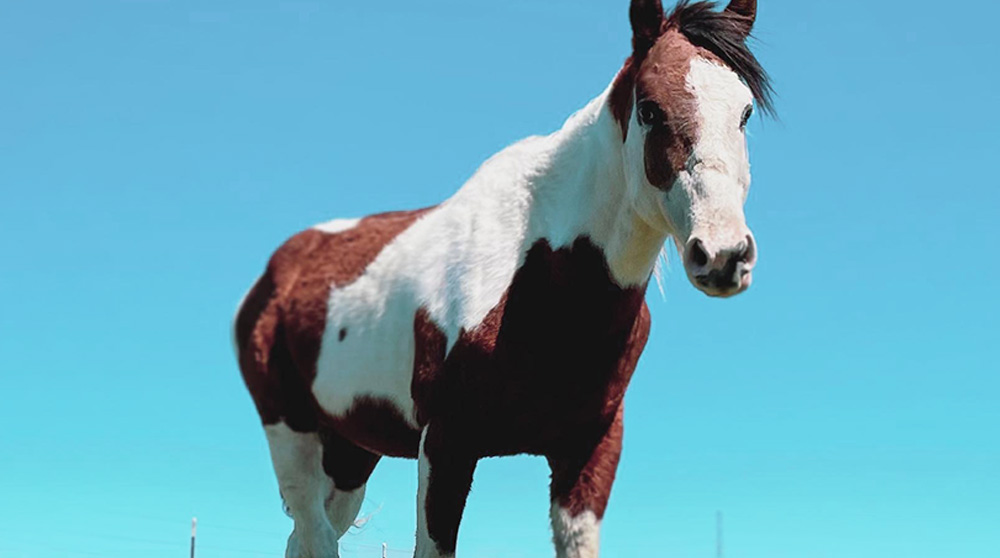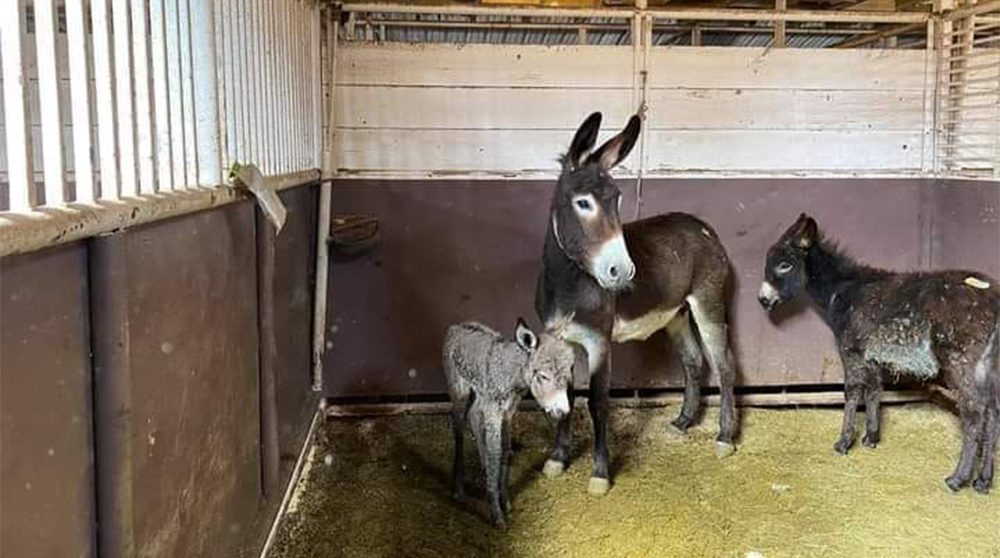 Howdy Farmies, You Did It!
Our ongoing "Hey Girl, HAY!" campaign changes animals' lives to the best – thanks to you! If you made a purchase this Sunday, March 6, two Animal Rescues send a huge thank you your way! Your skincare purchase helped donate thousands of dollars to Habitat for Horses & Miss Jo's Rescue Ranch.
Habitat For Horses Saves A Precious Soul
Habitat for Horses saved a six year old horse who is seriously malnourished and dehydrated. He scored just 2 on the Henneke scale (which is near death). He'd been living life at the end of a rope in a dried up pasture, and the officers who seized him said the horse, at six years old, was still the size of a colt due to malnutrition.
He now has a home and a name – meet Malcolm. He is enjoying all the love and grooming he gets from his new family. It's shedding season and he requests grooming by leaning into the brush when they hold it out and showing them where to brush! What a cute boy.
He's also enjoying more frequent small meals to supplement the grass and hay. He's doing very well with his refeeding program! Happily, he's responding very well to all the care he is receiving and his family couldn't be happier Thank you for your support and help with him, he's definitely feeling it all!
Miss Jo's Rescue Ranch Does A World Of Good
Miss Jo's Rescue Ranch is currently rehabbing 16 animals – including helping another non-profit after the Texas snowstorm hit. And one of the rescue's just had a newborn! Thanks to the donation from your skincare purchases, Miss Jo's already purchased 40 round hay bales to help feed the rescues currently in rehab at her facility.
If You Personally Donate, We'll Reward You:
If you contribute $10 or more to Miss Jo's Rescue Ranch or Habitat for Horses, snap a screenshot and shoot us an email. We'll send you a free hand cream of your choice!
Other Ways To Contribute:
Sign up for our newsletter and be on the lookout for "Hey Girl, HAY!" emails every month. Make your FHF purchase that day. 20% of sales will be immediately donated to one of our favorite local rescue groups.
---